Cloudflare is among the best DNS management platform out there. It brings a load of features anyone could benefit from, and better, some features are completely free of charge eg proxy, cache and CDN.
Connecting your domain to Cloudflare is also not difficult. This guide will show us how to
1.Login to Cloudflare or Sign Up if you do not have an account
2.Click Add a Website
3.Type in your website and click Add site

3.Select Free Plan and click Continue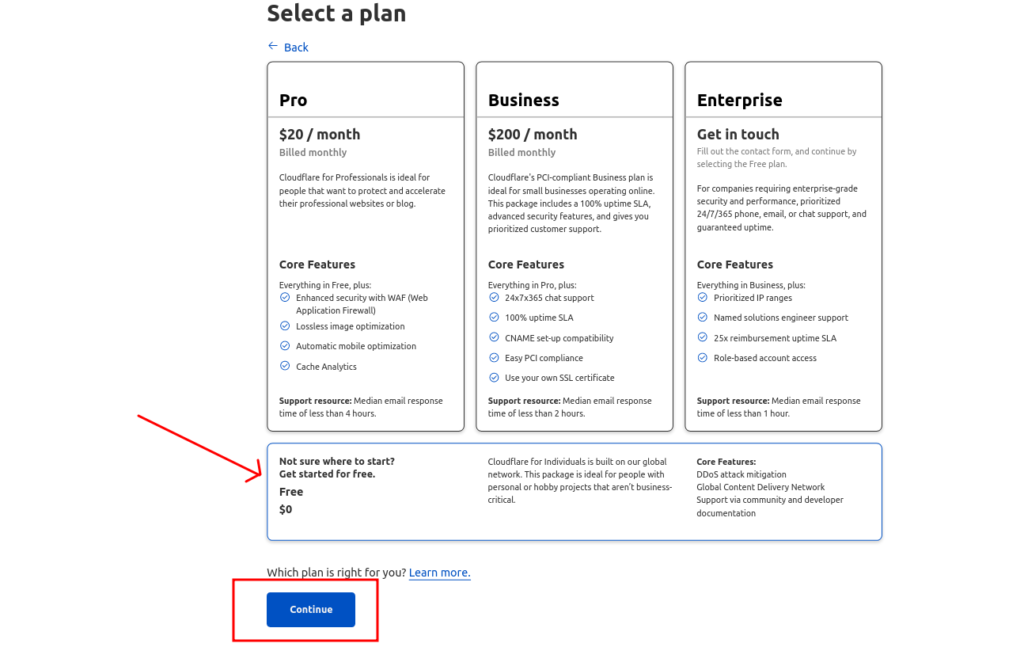 4.Cloudflare will now Scan for your DNS record. If your domain had DNS records, these will be copied to Cloudflare.
5.Once the scanning finishes, a list of your current DNS records will be displayed there. Click Continue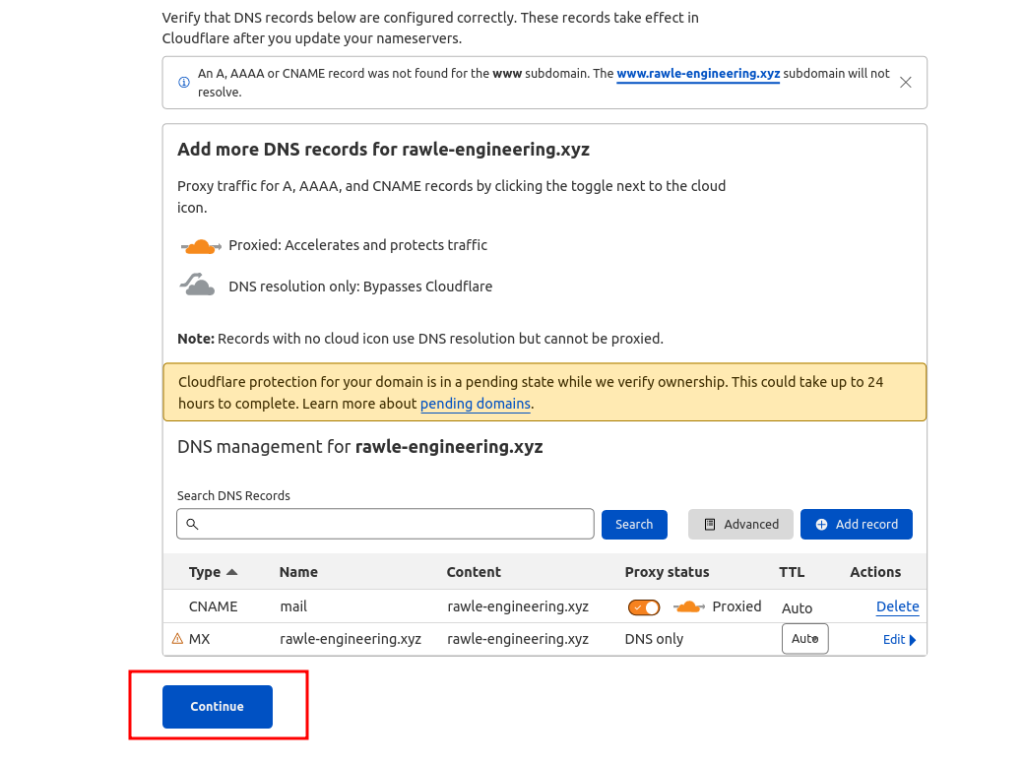 6.Cloudflare will give you two nameservers which you are supposed to change at your domain registrar. If you registered your domain with Truehost, please use this guide to update your nameservers.
Once updated, click Done, check nameservers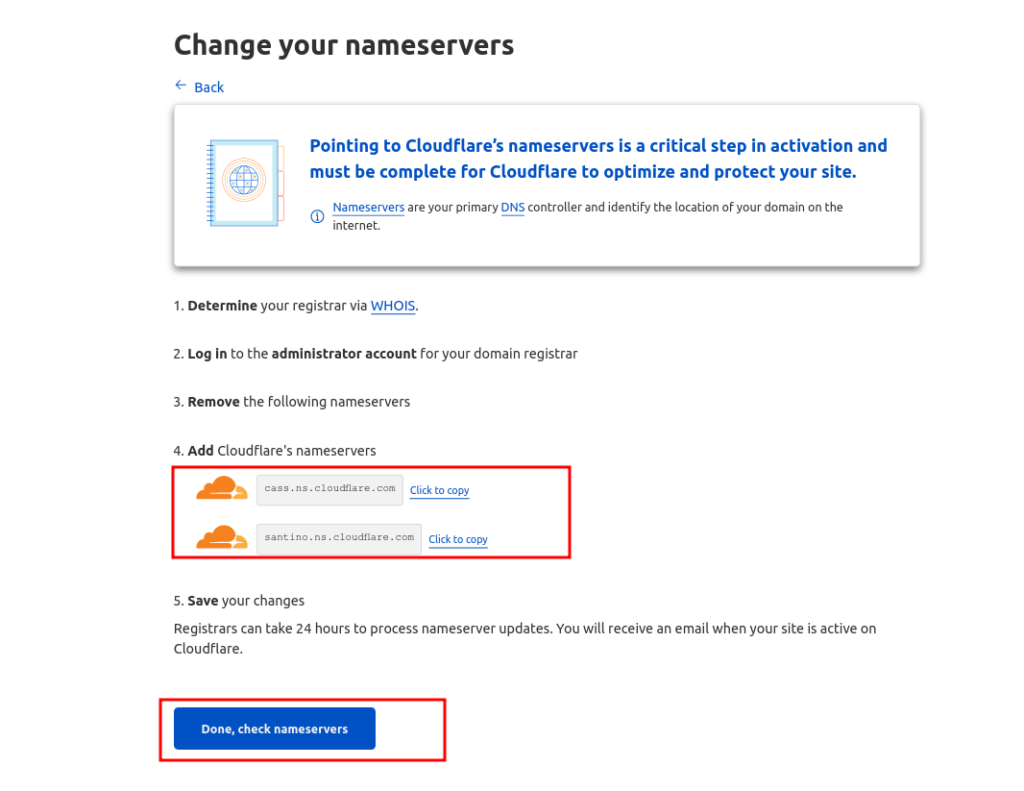 7.On the next page, click Finish Later

Thats it! You now need to allow some hours for your domain to propagate and start using Cloudflare. Cloudflare will send you an email as soon as this happens.
You can then start enjoying the benefits of Cloudflare. The Cloudflare dashboard provides more features which you can check. However, a good number of features are made available without needing any set up.