Are you on the hunt for affordable WordPress themes that won't break the bank? Look no further! In this comprehensive guide, we'll explore the world of $1 WordPress themes, highlight the cream of the crop in free WordPress themes, discuss the pros and cons of free themes, delve into the art of customization, and even walk you through the process of switching themes seamlessly. Whether you're a budget-conscious blogger, a startup entrepreneur, or a curious website enthusiast, this guide has you covered.
The Best $1 WordPress Themes
Yes, you read that right – there are $1 WordPress themes out there waiting for you!
These budget-friendly gems can be a lifesaver for anyone looking to spruce up their website without emptying their wallet.
But where can you find these elusive deals? Here are the top places to scout for $1 WordPress themes:
BePro Software: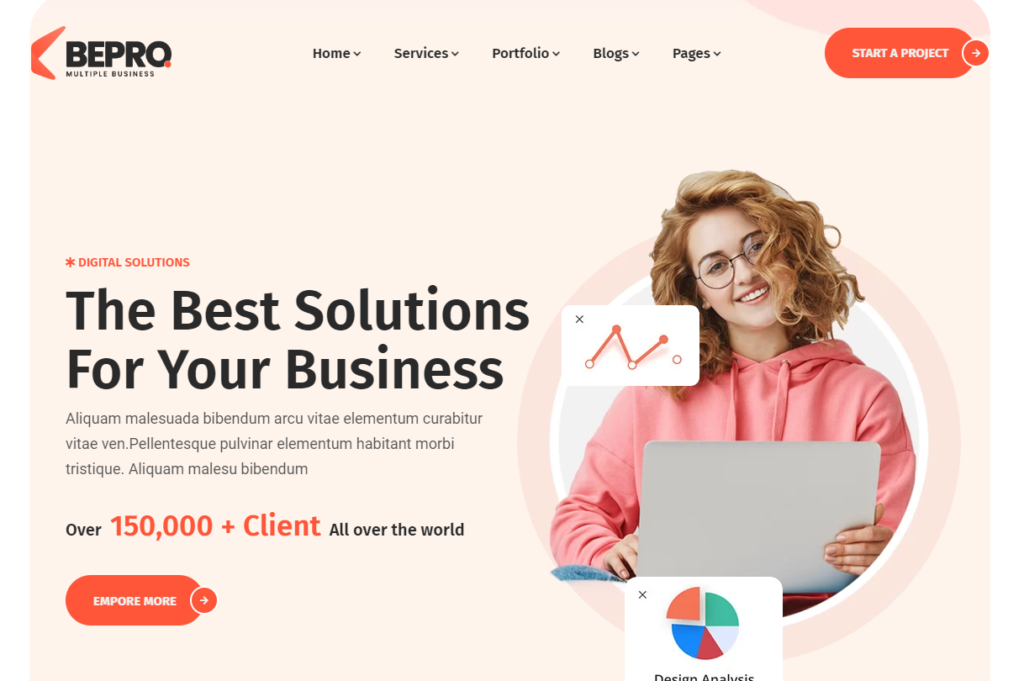 BePro Software is your go-to destination for an array of $1 WordPress themes. Whether you're crafting a blog, showcasing your business, or displaying your creative portfolio, they've got a theme to match your needs.
Theme Junkie: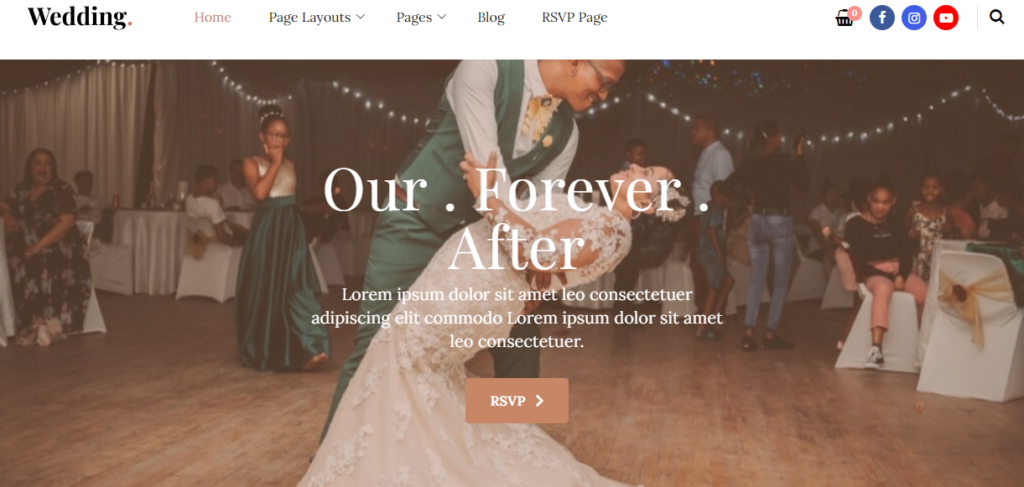 If variety is your spice of life, Theme Junkie has you covered. For just $49, you'll gain access to their entire collection of themes, present and future, which boils down to a mere $1.89 per theme. That's a steal!
PremiumWP:
PremiumWP offers a treasure trove of WordPress themes, each priced at $5 or less. For those looking to explore more extensively, their $10 monthly subscription grants you access to their entire theme library.
Keep in mind, however, that not all $1 WordPress themes are created equal.
Some might be coded with the elegance of a mad scientist's experiment, lacking essential features for a successful website.
So, before making your selection, give reviews a read to ensure you're not getting tangled in a web of code conundrums.
Read also: Step-by-Step Guide to Creating a Website with WordPress
A Glimpse into the World of Free WordPress Themes
Don't let budget constraints deter you from sprucing up your website. The WordPress theme universe also offers a dazzling array of free options that can rival their premium counterparts. Here are seven of the best free WordPress themes and what makes them stand out:
Of course, remember that free themes might not offer the same level of support and functionality as premium ones. But for those dipping their toes into the website waters or running on a tight budget, they're a splendid starting point.
Decoding the Pros and Cons of Free Themes
Pros and cons – they're like the yin and yang of the WordPress theme world. Let's take a closer look at why you might consider embracing or avoiding free WordPress themes:
Pros of using a free WordPress theme:
Trusted Sources: Free WordPress themes from reputable distributors like the WordPress Theme Directory or ThemeForest ensure you're on solid ground.
Quality Assurance: Don't let the "free" label fool you – many free themes are developed with professional finesse and high quality.
Security: Rest easy knowing free themes undergo rigorous security reviews, making them a secure choice.
Regular Updates: Regular updates keep your theme shipshape, addressing bugs and enhancing performance.
Budget-Friendly: When your pockets are feeling light, free themes are your affordable allies.
Cons of using a free WordPress theme:
Cookie-Cutter Patterns: Be wary of themes that might make you and countless others look like digital twins.
Questionable Sources: Not all that glitters is gold – some free themes might come from less reliable sources.
Code Conundrums: Poor coding practices in some free themes can lead to security vulnerabilities and sluggish load times.
Design Simplicity: Free themes might sport a minimalist design due to fewer premium features and widgets.
Limited Support: When you're in a pinch, free themes might not offer the handholding that premium ones do.
Before you dive into the sea of themes, weigh these pros and cons carefully. While free themes are a savior for the budget-conscious, premium themes might just be the luxury ride you're willing to splurge on.
Mastering the Art of Customization
You've found your theme, but what if it's not quite hitting the design bullseye? Fear not, for customization comes to the rescue. Here's how to tailor your free WordPress theme to suit your unique vision:
Theme Customizer: Most free themes offer a live preview of your changes through the theme customizer. Tweak colors, fonts, and layout without any coding shenanigans.
Page Builder Plugins: Elevate your customization game with page builder plugins like Elementor and Beaver Builder. Create custom layouts and add new elements without touching code.
Code Wizardry: If you're a coding aficionado, feel free to dive into the theme's code. Just remember, this route requires a steady hand in HTML and CSS.
How To Install a Free WordPress Theme
Installing a free WordPress theme is a breeze, and we've got two methods to prove it:
Method 1: Install from WordPress Repository
Log in to your WordPress website.
Navigate to Appearance > Themes in the WordPress dashboard and click "Add New."
Browse the themes by popularity, recent releases, or favorites, or use the search bar for a specific theme.
Click "Install" on the theme of your choice.
Activate the theme once it's installed to bring it to life.
Method 2: Upload and Install
Download the .zip file of your chosen theme.
Log in to your WordPress website.
Go to Appearance > Themes in the WordPress dashboard and click "Add New."
Click "Upload Theme" at the top.
Choose the .zip file you downloaded.
Click "Install Now."
Activate the theme to let the magic unfold.
Remember, even though free themes offer a budget-friendly entrance into the world of web design, they might not grant you the same level of support and functionality as premium
themes. Play it safe by selecting themes from reputable sources to ensure security and quality.
How To Switch WordPress Themes
So, you've outgrown your current theme or simply crave a fresh look – fear not, switching themes is within your grasp. Follow these steps to make the transition smooth as butter:
Backup Your Website: Before you touch a single setting, back up your website to safeguard your precious data.
Choose Your New Theme: Dive into the sea of themes and select the one that resonates with your style.
Install Your Chosen Theme: Head to Appearance > Themes and click "Add New." Search or upload your new theme.
Preview Your New Theme: Give your new theme a spin with the preview feature. Tweak it to perfection before activating.
Activate Your New Theme: Click "Activate" to unleash your new theme's design and features.
Be prepared for some tinkering after the switch. Some elements might break, widgets might go rogue, and navigation bars might play hard to get. Give your website a thorough test run to ensure everything's functioning as it should.
In the end, the key to a successful theme switch lies in selecting reputable themes that align with your website's goals, design, and future growth.
Wrapping Up
Whether you're budget-minded, design-savvy, or just eager to revamp your online presence, the world of WordPress themes offers something for everyone.
From pocket-friendly $1 WordPress themes to free gems and the art of customization, you're armed with the knowledge to make your website shine without spending a fortune.
Remember, every website has unique needs, so choose your theme wisely, customize with creativity, and switch carefully.