Sell More with Truehost Websites
Select
$8.33/mo when you renew
Domain Name (1yr)
Web Hosting (1yr)
3 Professional Emails
Fast Website (7 pages)
Social Media Integration
Whatsapp Chat feature
SEO Optimized, Rank on Google
Easy to Maintain
*Billed Annually
**Saving you $150
---
Select
$58.25/mo when you renew
Domain Name (1yr)
Web Hosting (1yr)
3 Professional Emails
Fast Website (unlimited pages & products)
Social Media Integration
Whatsapp Chat feature
SEO Optimized, Rank on Google
Easy to Maintain
Blog
Shop
Online Payments
Create content for you
Sell of FB/IG
Marketing AI
*Billed Annually
**Saving you $500
---
Select
$41.67/mo when you renew
Your Remote Website/IT Manager
24/07 Website Monitoring
3 Hours Remote Support
Manage Website SEO
2 Blog Posts per Month
Free Cyber Security Advisory
Free Annual Web Redesign
Routine Software Updates
Free Troubleshoots & Fixes
*Saving you $150
---
What is a website builder?
A website builder is a software that allows users to build websites without coding knowledge. They can also be used for other purposes like personal blogs, portfolios, and business websites.
A website builder is a software that allows users to build websites without coding knowledge. Website builders are available for both free and paid options. Some of the popular website builders are OLITT, Wix, Weebly, Squarespace, Shopify, and WordPress.com.
The best thing about using a website builder is that it is free to use and easy to use for beginners. There are also a number of templates that come with the websites so you don't have to design your own site from scratch.
Why use a website builder?
There are a lot of benefits of using website builders to build your own website. However, before you decide to use one, it is important that you thoroughly research the features and pricing of these tools.
Benefits:
Boosts SEO

Build a professional-looking website in less time

Save money on web design services
How to Choose Which Website Builder Tool Fits Your Content Creation Needs?
When it comes to choosing the best website builder for your content creation needs, there is no one-size-fits-all solution. There are many factors to consider, like budget, time, and skill level.
There are a few questions that you should ask yourself before deciding on which website builder tool you want to use.
What is your budget?
One of the most important questions to ask yourself when choosing a website builder tool is how much time, money, and skill you have to put in. You should also determine what type of content you want to create before committing yourself.
For example, are you going to be using this website builder as a hobby or do you need it for your business?
What is your skill level?

How much time do you have to dedicate to creating a website on your chosen platform?

How complex or simple is the content that you want to create?

Do you plan on creating static, interactive, or both types of content on your website?
OLITT is a straightforward website tool that is simple to use. To start, you will need to create an account and then publish your website's content.
Once you decide on a template, you can use our website design library to find the perfect one for your business.
Next, you can easily customize your template with OLITT and make it completely your own. You can change the pictures, the text, and even the layout without any trouble. Colors and fonts are both allowed to be changed so you can make it work for you.
When you're content with how everything looks, then you are ready to publish your website and share it with the world.
Do I Need To Know How To Code To Use A Website Builder?
No. A website builder is a website that allows you to create a website without having to know how to code. They are generally easier and quicker to create than a site built with HTML, CSS, and JavaScript.
In fact, many web developers now use these web builders as an alternative to coding their own sites. It's not necessary for them because they are able to customize the websites using their own coding knowledge.
Is OLITT website builder SEO friendly?
Our website builder is not only search engine friendly and optimized by default, but it has also been designed to relieve the burden of SEO from your shoulders. We have designed our site this way in order to make sure that you can focus on your work without having to worry about the technical aspects of SEO.
Creating your website with OLITT helps you make sure that it is SEO-friendly by giving you access to tools to easily enter keywords and meta descriptions to ensure a quick and efficient ranking on search engines.
Can I Connect My Social Media And Website?
Yes. OLITT can act as your online hub. The option to link to Facebook, Twitter, Instagram, Pinterest, LinkedIn, and YouTube gives you an advantage in communicating with your visitors by giving them a sneak peek into the content that you put on your website.
Do I Need To Purchase Hosting Separately?
No, OLITT is an all-in-one experience that combines domains, web hosting, and SSL certificate security into one package.
Domain Names – You can buy or transfer Domain Names at Olitt.com.
SEO Tools – Perform Search Engine Optimization for your pages with Olitt SEO Tools.
DNS Management – OLITT allows you to manage your Domain Names Records from a secure DNS Management Platform for free.
SSL Certificates – Free SSL Certificates for all landing pages and websites you publish
Integrations
OLITT comes with a suite of configurations that keeps you focused on the only thing that matters, your core product.
a). Payments
Collect payments on your landing pages and websites using ready-made Stripe and PayPal payment integrations.
b). Google Web Tools
By adding Google Analytics and Tag Manager to your website, you can easily track and monitor traffic in order to implement necessary changes. The integration includes instructions for setting up the tools.
c). Custom Code
OLITT allows you to integrate Custom JavaScript. Here, you will need to add it to your footer section and configure the integration. Popular integrations include Livechat, Help Desk, and Facebook Pixel.
Related articles: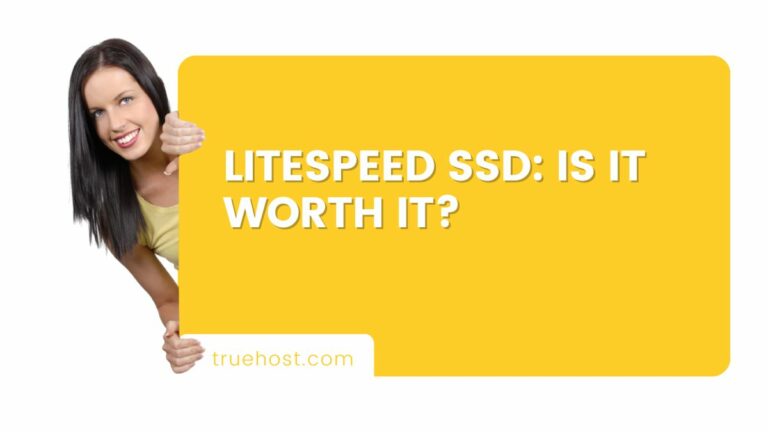 Solid state drives (SSDs) have become increasingly popular in recent years as they offer significant performance improvements over traditional hard disk drives (HDDs). LiteSpeed SSDs are a type of SSD manufactured by the company Lite-On. LiteSpeed SSDs utilize high-speed NAND flash memory and a SATA III interface to deliver outstanding read and write speeds, making …