Reseller Hosting refers to a type of web hosting that allows a small business, web developer, web designer, entrepreneur, or startup (the reseller) to purchase a web hosting provider package at wholesale, provision, brand (white label), and resell to their customers at a profit.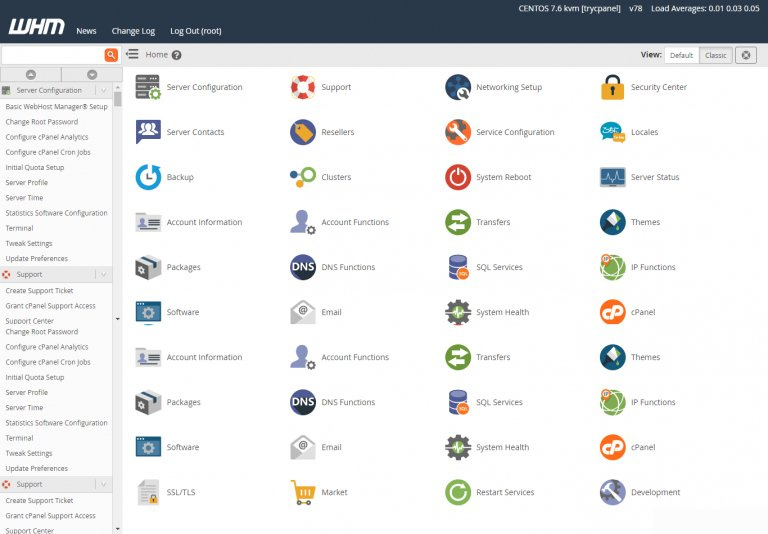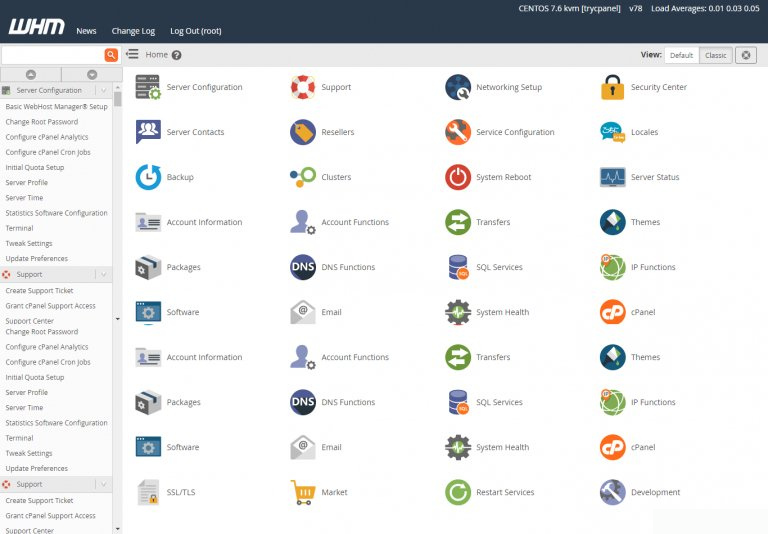 Reseller Hosting Features
SSD Cpanel, Immunify, Jetbackup, Domain Names Reseller
Select
$19.99/mo when you renew
50GB Disk Space

50 Cpanel Accounts

500GB bandwidth

Free Domain Reseller Automation

Free WHMCS Setup

---
Select
$30.49/mo when you renew
100 GB Disk Space

75 Cpanel Accounts

1TB bandwidth

Free Domain Reseller Automation

Private Nameservers

Free WHMCS Setup

---
Select
$75.99/mo when you renew
150 GB Disk Space

200 Cpanel Accounts

1.5TB bandwidth

Free Domain Reseller Automation

Free WHMCS Setup

Private Nameservers

---
Reseller Hosting FAQs
What is Reseller Hosting?
Reseller hosting is a type of web hosting that allows customers to resell the services provided by another web hosting company. This type of hosting offers an easy way for businesses to grow their revenue.
Reseller hosting is a popular option among startups and small businesses because it provides them with the flexibility they need to scale quickly. And also those who'd wish to start their own web hosting companies.
A reseller hosting account can be purchased by an individual or company, which can then be used by the company or individual to host their own website on a server owned by the company.
How does Reseller Hosting work?
After choosing a Hosting Reseller plan, you will receive cPanel credentials to the Web Host Manager (WHM) program portal. It's from WHM that you can create your own plans.
Hosting plans/packages allow you to create cPanel Hosting accounts and manage them. Proceed to link WHM to the billing software (WHMCS), to allow automated provision, suspension, and termination of hosting account on creation, expiry, and termination events.
What are the Main Benefits of a Reseller Hosting Plan?
The main benefits of a reseller hosting plan are that you can start your own web hosting business in a short amount of time and make money in the process. The other major benefit is that you can choose how much space and bandwidth you want for your business.
How do I become a hosting reseller with Truehost?
It's easy. Simply follow these steps:
Select your desired Reseller Hosting plan (Bronze, Silver, Gold, or Platinum).

Create your web hosting website using a CMS of your choice.

Choose the type of hosting (Shared, Dedicated, VPS) you'd like to sell to your clients.

Set up your WHMCS billing platform to start automating your sales.

Finally, start promoting your new business to attract potential clients to your website in order to drive sales.
How Does Reseller Hosting Differ from Shared Hosting?
Shared hosting is a type of hosting where several users share one server that is assigned to them by the hosting provider. The company or individual pays for the server's services on an annual basis in order to use it as their own personal website or application. On the other hand, Reseller hosting is a type of hosting where a company or individual pays for a server, subdivides it, and resells it back to clients. The company or individual does not have direct control over the server but keeps control over it for their own use. Shared hosting is typically cheaper than reseller hosting because there is less hardware and fewer resources needed per user.
WHM stands for Web Hosting Manager and WHMCS stands for Web Host Manager Complete Solution. These are two separate software that is used to manage hosting services.
WHM is software that can be used by companies, organizations, and individuals who need to manage their cPanel accounts.
WHMCS is the control panel that allows users to automate billing and support accounts. As such, WHMCS is necessary for hosting resellers to automate billing processes.
Does Reseller Hosting include Email Hosting?
Yes! Reseller gives you access to unlimited email accounts as well as Email Authentication and POP3/IMAP features for every shared hosting account.
Related articles: